Some years ago, after a traumatic event I spontaneously called out to the heavens to send me major HELP. "whatever power is available to me from any direction, send it now!" The next day, a voice said, "Hi, my name is Nui and I am a Polynesian shaman and your shamanic guide. I will teach you to become a Powerful shaman in your own right. That was the beginning.

I am a certified Usui Reiki Master/ Teacher, a Conscious Aging Facilitor and the founder of The Shaman Collective, a group of shamanic practitioners in the US and Australia that meets biweekly to learn from spirit and each other. When you and I meet you may notice my crooked smile.This is my "mark of the shaman." I have had it since birth and only now that I have owned my shamanic identity does it make sense as a badge of the healer.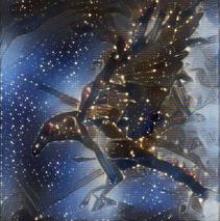 Contact me and we will work out whatever you need to ensure that you can utilize this opportunity for discernment and healing

Phone: (215) 431-4826

shaman@flowofchange.com

Book a session right now:

Zoom and phone sessions  by appointment

At a rest stop in the desert in Egypt someone put a baby lion in my arms. I never knew until that moment that this is one of the few things I needed in my life: to hold a baby lion for a moment.